Collection Sales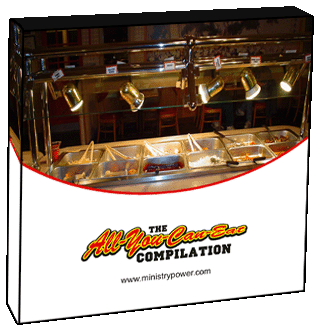 THIS CD PROVIDES YOU WITH TWO YEARS OF MULTIMEDIA RESOURCES! A value of over $900 if you were to download everything separately! CD Information: 100 Games 800 Quality Backgrounds 96 Announcement Slides 96 Lesson Slide Sets 16 Sermons 4 Mega Talk Lessons Enough multimedia resources for over two years of ministry! To see more detail about what is on this CD look at the Deluxe Collections 1-8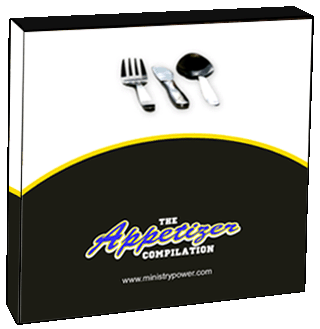 The Appetizer Compilation CD/Download contains a hearty sample of everything we offer here at MP. A great CD to start with!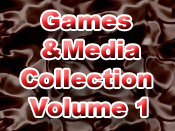 The Games and Media Collections contain 12 Games, 100 Backgrounds, 10 Lesson Slides, 10 Announcement Slides, 1 Moving Background, and 1 Mega Talk for only $49.95! (A $115.00 value)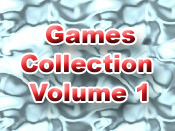 The Games Collections contain 12 games at a discounted price!