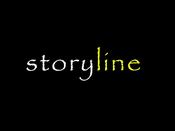 ---
Storyline
---
THIS GAME IS ALSO AVAILABLE ON OUR STANDARD COLLECTION VOLUME 8
AND OUR DELUXE COLLECTION VOLUME 8. SAVE MORE BY BUYING IN BULK!
---
Game Information:
Simple Crowdbreaker where students divide into two groups and have to write out a story that includes the phrases on the screen. After an allotted amount of time, the stories are read and a judge determines a winner.
---
Instant Download
(Game size is 168 kb)
$5.00
After payment you will receive download instructions immediately by e-mail!
Click here for Instant Download:

---